4 "Rules" You Should Break in Disney World
If you're going to Disney World, you should be aware that Disney has many rules you'll need to follow.
A lot of the rules are obvious like no running, don't bring fireworks with you (yep that's a real rule), and stroller size limitations. Some rules that you are "expected" to follow are not real Disney rules, they're unspoken rules. But we thought of 4 unspoken rules that we think you should break for an even better experience!
Some "rules" that we follow are societal expectations, but when you're in Disney some of those are thrown out the window. Other "rules" are stereotypical Disney tips and tricks that over the years people have decided you "have" to follow if you want to have as much fun as possible. But we're here today to tell you that you can break these rules and still have a great time (maybe even a better one)!
1. 5 O'Clock "Rule"
In American society, we have come to accept the "5 O'Clock" rule, meaning it is socially acceptable to start drinking AFTER 5 o'clock. But in Disney World, there is no such thing as "starting too early."
Every day of the week, you can enjoy a mimosa, beer, or specialty drink for breakfast, lunch, dinner, and any time in between. You're there to have fun and experience all the food and drinks Disney has to offer (which is A LOT). So you go ahead and enjoy that Dole Whip with rum for breakfast at 8 AM!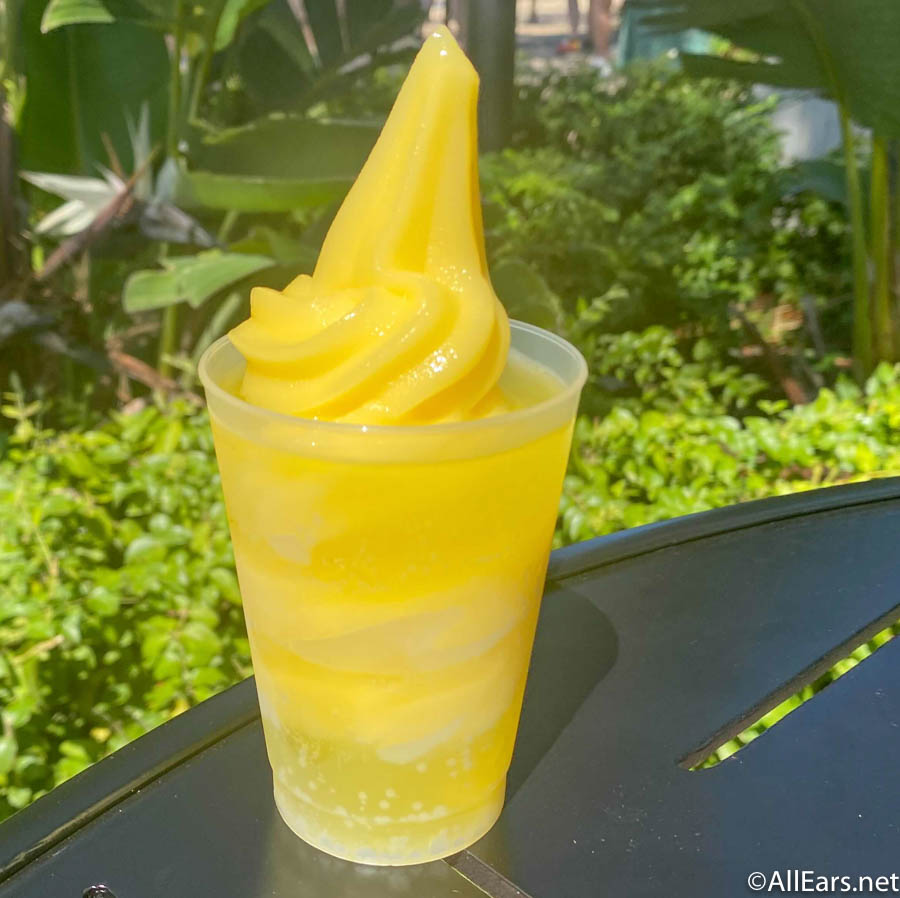 2. Eat 3 Square Meals a Day
As we just said, there TONS food choices in Disney World. Nobody is there to judge how much you eat. The idea that we must eat 3 square meals a day -– breakfast, lunch, and dinner -– at scheduled times does not exist in Disney World.
If you want a giant cinnamon roll from Gaston's Tavern for lunch at 1 PM, do it. If you just had lunch but that Dole Whip is calling to you, get the Dole Whip. You do not need to justify your food choices to yourself or anyone else in Disney World. You want, you have it, my friend!
3. Start in Canada
If you know, you know. The World Showcase in EPCOT begins in two places -–Canada and Mexico. And there is an ongoing battle about which pavilion is the "correct" place to begin your world travels. Well, we're here to tell you, it's not Canada.
Mexico is a great spot to start! The inside of this pavilion has an awesome atmosphere and you can grab some tasty tequila drinks here (refer to rule #1). BUT there's a secret entrance to the World Showcase that is actually our favorite. From Crescent Lake, you can walk to International Gateway and enter the park. Then, the true way to break this rule is to go straight to France for breakfast desserts in Boulangerie Patisserie les Halles (refer to rule #2).
4. Rope Drop Every Morning
It has become a Disney World "rule" that if you want to ride any rides or get anything accomplished, you HAVE to rope drop the parks. But this is just not always the case. Yes, rope dropping can be very beneficial, but it's not the end-all, be-all to a successful trip.
An alternate technique we like to do so we don't burn ourselves out is to sleep in a couple of days and stay in the parks late. The lines usually die down in the evenings, especially right before the park closes. And if you can stay for Extended Evening Hours, take advantage of that perk!
Some rules need to be followed. Others, like these 4, might be better off broken. We hope you enjoy your trip whether you decide to follow them or not!
Keep following AllEars for more Disney tips!
Which of these 'rules' do you break? Let us know in the comments!