Why We're Worried About Genie+ at Disney World
Genie+ has been a controversial addition to the Disney parks since it debuted in 2021.
It is a paid service that allows you to book Lightning Lanes for many attractions
Since its introduction, Genie+ has undergone numerous changes in the way it works and in price. But as we head into 2024, we're worried about what Genie+ will become with the upcoming Disney World changes.
The FastPass+ successor, Genie+, has been experiencing varying price changes in both Disney World and Disneyland Parks.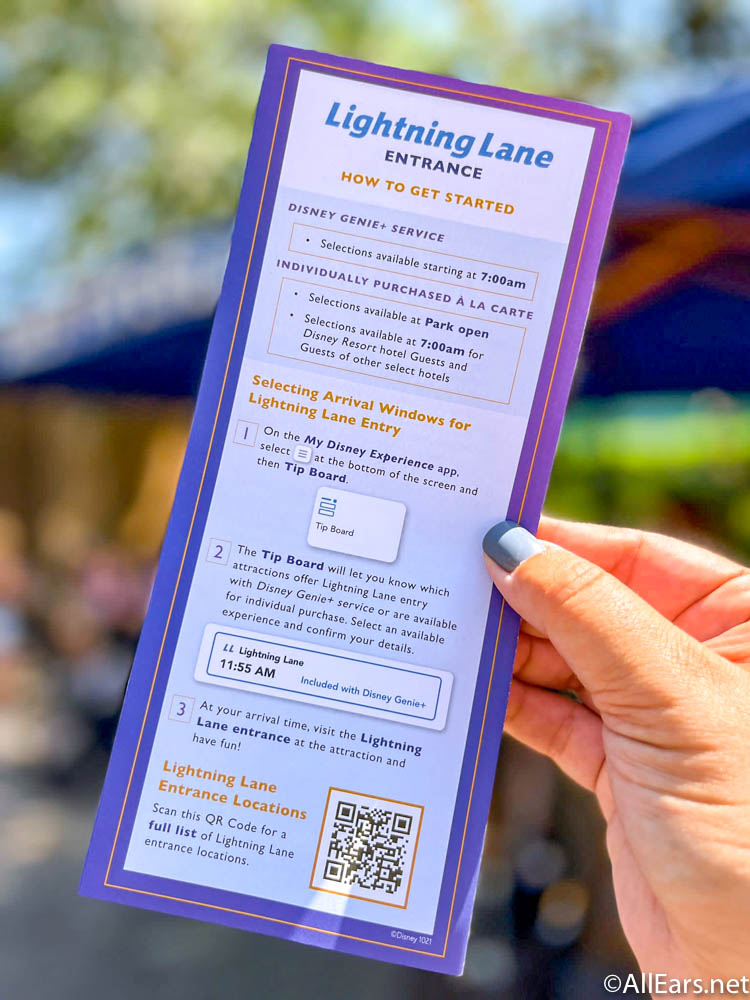 Recently, Disneyland announced a price increase to pre-arrival purchases costing $30 daily. Day of purchases will now start at $30 per day instead of the prior $25, varying in price daily based on demand.
In addition to the price increase, Disneyland's Genie+ will offer Mickey and Minnie's Runaway Railway, as of October 11th, and The Little Mermaid — Ariel's Undersea Adventure, availability coming soon.
Now the question is, will Disney World see a similar increase?
Park hopping after 2PM and the park reservation system will no longer be required in 2024. With these two rules being relaxed for Disney guests on January 9th of the new year, we suspect that these changes will impact Genie+ in some way.
We are so glad to see we'll be able to park hop like we did pre-COVID! So how do we leverage Genie+ with this update? We have a couple worries about what that will look like.
Park hopping at any time returns early 2024, but how will this affect Genie+? Since June 2023, guests have been given the option to purchase a single park pass or a multi-park pass. This will definitely make vacation planning a necessity. Guests will need to know when they plan to park hop or not to know which Genie+ option is best for them.
Cost of the Genie+ single park and the multi-park options would contribute to which is best to use. For instance, October 11th prices, seen in the screenshot above, for Disney World were $27 for multi-park, which happened to be the same cost of a single-park pass to the Magic Kingdom as well.
Of course, if you plan to park hop all day, then it would serve you best to purchase the multi-park Genie+ pass. But if you're looking to enjoy EPCOT's latest festival, and then going back to your resort, the one day would probably be a better option. Everyone's vacation plan and must-do list will look different, but all will be competing for the same skip-the-line prime park attractions. It's important to remember that the prices for this service change daily based on park demand.
With the discontinuation of the theme park reservation system for most guests, Genie+'s variable pricing model will be something to watch. Park trends and attraction wait times will also be a factor in what the daily cost will be for the parks.
In addition to these new changes, Disney has mentioned that they are listening to guest feedback about the advanced planning option for Genie+. Currently, guests can only purchase the service the day of, starting at 7AM. Not necessarily ideal for those that enjoy planning every detail of their magical getaway. There have not been any further updates. But we are excited to hear what else Disney has to say about this!
These changes have us worried about how this skip-the-line service will align with these new changes coming to the parks. We also wonder what Genie+ changes, if any, will be coming to Disney World, and how that will affect Genie+ as we currently know it. We'll just have to wait for any announcements!
Be sure to follow AllEars to get the latest updates on all things Disney!
What has your experience with Genie+ been? Let us know in the comments!