Seattle's $170 Million Wager to Reduce Light Rail Construction Impacts on Westlake Avenue
Light rail is coming to South Lake Union, but the path to get there is certainly fraught and contentious. Mayor Bruce Harrell backed a new late-emerging option to site the station planned at Westlake Avenue north of Denny Way rather than just south of it, as The Urbanist covered in July. The Mayor hoped to reduce construction impacts with the new option, which requires further study and planning delays to realize, but it also comes with an additional price tag estimated at $170 million.
That considerable cost and upending of plans would mitigate a closure on a road that appears to carry a relatively paltry traffic volume of at most 9,100 daily vehicles. Already Ballard Link's expected opening has been pushed back from 2036 to 2039, but further vacillating over the decision could lead to more delays.
The move came at the behest of business leaders led by Amazon, whose massive campus straddles both sides of Westlake Avenue, and Vulcan Real Estate, who owns and developed much of South Lake Union. Both companies have repeatedly spoken against the agency's default "DT-1" alternative putting the station at Westlake Avenue south of Denny. Back in May, Jared Axelrod, a public policy manager for Amazon, worried such a move would jeopardize economic recovery and return-to-office plans in his public comment to the Sound Transit Board.
"We have strong concerns with the currently identified Preferred Alternative for a Denny Station on Westlake Avenue," Axelrod testified in May. "Such a location and the associated construction impacts, which include four plus years of a Westlake Avenue closure, would have detrimental impacts on the South Lake Union community, which includes our employees, visitors, and small businesses — which is especially relevant with downtown recovery and employer return to office plans."
Amazon expressed support for a Shifted West alternative that dropped the neighboring South Lake Union Station on Harrison Street near Aurora Avenue. However, public backlash at losing that station pushed Mayor Harrell and a majority of his fellow Sound Transit boardmembers to back away from that option. Harrell ultimately landed on Shifted North, which is compatible with keeping the neighboring Harrison station.
The construction impacts are less with the "Shifted North" Alternative, because Sound Transit has claimed that decking the station pit during construction to allow partial traffic overhead would be possible north of Denny but not south of it, which it attributes to the availability of a large staging site — the South Lake Union Discovery Center owned by Vulcan — next to the Shifted North site. Since the property is zoned and in permitting for a large highrise development, acquiring the site will be expensive. The agency has budgeted an estimated $200 million to do so, which is the primary reason for the higher cost differential with the Shifted North Alternative.
Reached for comment about the traffic impacts of DT-1, the Seattle Department of Transportation (SDOT) backed the Mayor's proposal.
"The City worked closely with Sound Transit over the last few months to explore ways to reduce traffic impacts and mitigate construction risks on the Denny station," SDOT spokesperson Mariam Ali told The Urbanist. "The option that the Mayor supported delivers on long-term goals for Seattle's riders well into the future by creating a station accessible from transit or foot on either side of Denny. The Denny Westlake Shifted North refinement avoids the four-year full closure of Westlake which would have caused massive disruption for thousands of jobs along the Westlake corridor. SDOT will continue to work with Sound Transit to plan traffic detours and provide the best access possible during construction."
However, the latest data the agency could provide to support the premise that the segment of Westlake Avenue just south of Denny Way was indispensable to South Lake Union mobility was from the City's 2018 traffic flow report. Citywide traffic counts have largely been flat since then, including a significant dip during the onset of the pandemic. Plus, the subsequent addition of transit lanes along this stretch of Westlake Avenue suggests traffic volumes have actually decreased since 2018 given the lower capacity for general purpose traffic.
It seems odd that siting multi-billion-dollar infrastructure is being determined to large extent by five-year-old traffic data — or perhaps a gut motorist sense that Westlake Avenue is too crucial to close and detour around. In reality, this stretch of Westlake Avenue is so lightly used that former Mayor Mike McGinn proposed pedestrianizing Westlake Avenue in 2016 as a means to improve mobility, creating a marquee promenade, bike route, and linear park in north downtown.
Even the 2018 traffic count indicates only 9,100 daily vehicles use Westlake Avenue just south of Denny Way and that figure plunges to 4,500 just a few blocks south after the intersection with 8th Avenue and Lenora Street. Using the larger 9,100 figure and assuming each car passes through Westlake Avenue twice on the way in and out of the neighborhood, the $170 million investment to put the station north of Denny Way entails a subsidy of more than $37,000 per driver. And of course, the Shifted North alternative isn't without its own traffic impacts, only the pledge of lesser ones. Until the decking is installed, Westlake Avenue would still face a closure under the Shifted North scenario, and it would again as the decking is dismantled and the street rebuilt.
So what exactly is driving the immense concern for a relatively quiet stretch of road? It could be that access will be more tricky for a specific set of buildings along Westlake, but Amazon is actually pulling out of leases nearest the Denny and Westlake station. In 2020, Amazon let its lease lapse at Varzea, a 180,000 square-foot office building at 2201 Westlake Avenue. In January, the company announced it was letting a lease lapse at Port 99 in April of 2024 and moving about 2,000 employees out of the tower, which is at 2001 8th Avenue and bordering Westlake Avenue. Those are the two closest office buildings to the DT-1 station site.
That said, the large parking garages at Amazon's "Day 1" flagship office tower next to the Amazon Spheres and its nearly Doppler Tower would likely best be accessed from the north via Westlake Avenue. Of course, a driver could reasonably detour around a Westlake closure by using 7th Avenue, Lenora Street, or a variety of other options, as shown in the map above.
Amazon presides over a considerable armada of underground parking stalls near the station. That parking facilities include:
1189 parking stalls in Amazon's 37-story Re:invent Tower
879 parking stalls in Amazon's 24-story Nitro North and South complex (2250 7th Avenue).
477 parking stalls in Amazon's 17-story Frontier Tower.
1,067 parking stalls in Amazon's 37-story Doppler Tower.
257 parking stalls at the six-story Roxanne building.
Overall, the retailing giant's huge campus includes far more parking, but those are the garages nearest the station site. Amazon employs 55,000 tech and corporate workers in Seattle, even after a few recent rounds of corporate layoffs.
Amazon has made its urban campus a point of pride and the company wastes no opportunity to remind Seattle officials of its economic impact and boost to the City's revenue — not to mention its urbanist credentials in selecting an urban headquarters rather than a suburban office park. However, the difficulty in citing a station in Amazon's midst shows that the urban renewal benefits come with strings attached. The price in this case could be $170 million to avoid four years of Amazon's workers needing to take a four-block detour.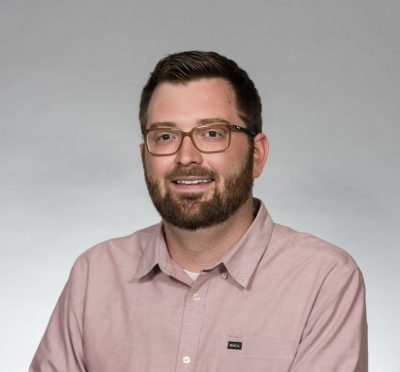 Doug Trumm is publisher of The Urbanist. An Urbanist writer since 2015, he dreams of pedestrianizing streets, blanketing the city in bus lanes, and unleashing a mass timber building spree to end the affordable housing shortage and avert our coming climate catastrophe. He graduated from the Evans School of Public Policy and Governance at the University of Washington in 2019. He lives in East Fremont and loves to explore the city on his bike.